Art by Luca Sørheim — 3 weeks ago
Art by Luca Sørheim — 2 months ago
Art by Maren Serine — 6 months ago
The Munch Museum has been collaborating across borders for a while now in order to get the right pieces for their Munch + exhibition series. In the Munch + exhibitions, selected pieces by Edvard Munch are put together with pieces by fellow artists from their individual time periods. The juxtaposed artists have certain similarities in their artistries and perhaps also some kind of connection in their persona with the world-famous Norwegian artist. The Munch + Jorn exhibition marks the ending of the Munch + exhibition series and is the last time for now that Edvard Munch is juxtaposed with other artists.

(more...)
Art by Maren Serine — 9 months ago
Photos Luca Sørheim
Big chill with ice cream, sunglasses, palm trees, sunsets and Spanish architecture. Early September in Barcelona was full of Alex Israel moments like these. Especially with the artist's profile outline on my pastel colored bag that came with me almost everywhere. We spent long, lazy days at the beach, visited Samy the Parisienne in her sneaker shop and danced to a late night set by Sven Väth. Back in Norway the summer is over in the calendar, but Indian summer is in the air. Alex Israel's exhibition of his Los Angeles portrait has closed, but here is the monDieu recap.

(more...)
Art by Maren Serine — 1 year ago
Maria Pasenau came smiling into the foyer dressed in a blue and white football shirt with delicate gold necklaces camouflaging the Italian flag on her chest. Maria's dark hair was parted in the middle and drawn tight back in her neck, a hairstyle that made her look a little bit of Wednesday from The Adam's Family. Her neck was piled with three tattoo chokers in black, brown and transparent. Maria ferociously hugged Maren Serine and explained that she had just sold an old camera to the guy that Maren Serine had seen her meet up with outside and now she really wanted them to celebrate with drinks.

(more...)
Art by Maren Serine — 1 year ago
Photos: Luca Sørheim
My aunt wrote and asked me if I wanted to go to an art exhibition. She was traveling from the south-west coast this weekend to spend some time in Oslo, and we had already planned to get together. I got curious immediately and asked her which exhibition she had in mind. She wanted to go to the Astrup Fearnley Museum, and the idea thrilled me right away knowing that this would be last day of the exhibition Bildungsroman by Mathew Barney and said yes.
At first I had been totally unaware of Mathew Barney's ability of magnifying ideas and objects out of proportion, and the massive amount of details in his works transforming his imagination to materialize in reality.

(more...)
Art by Maren Serine — 1 year ago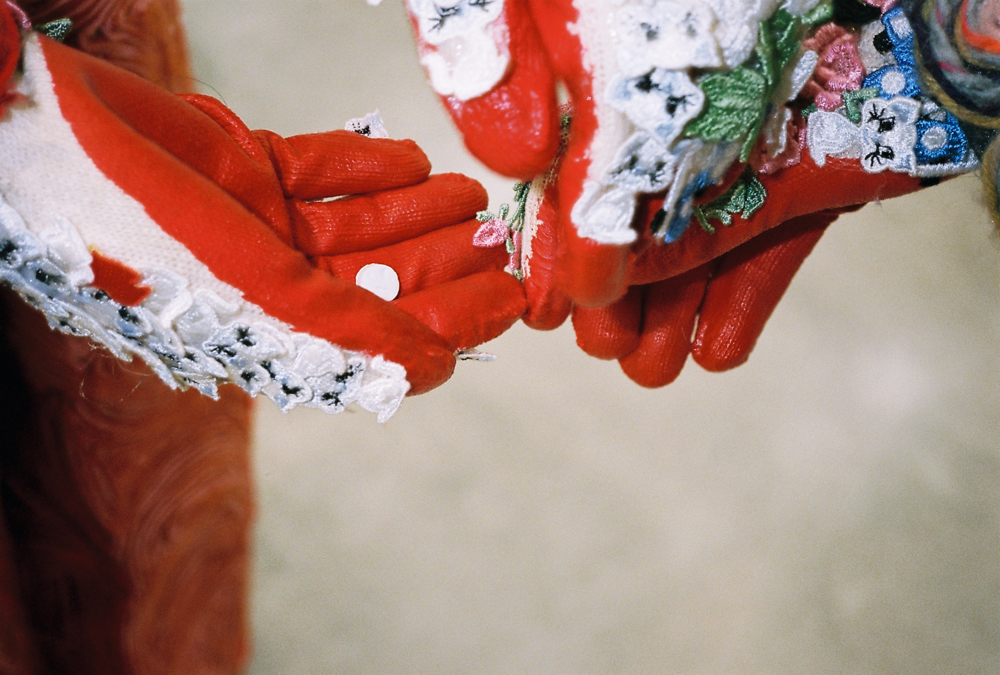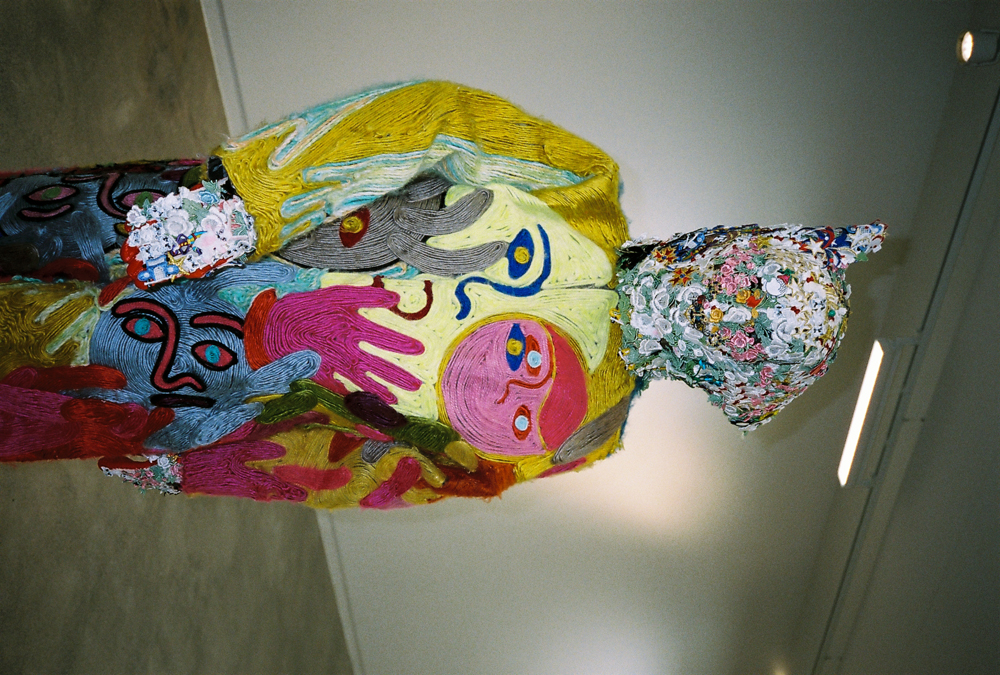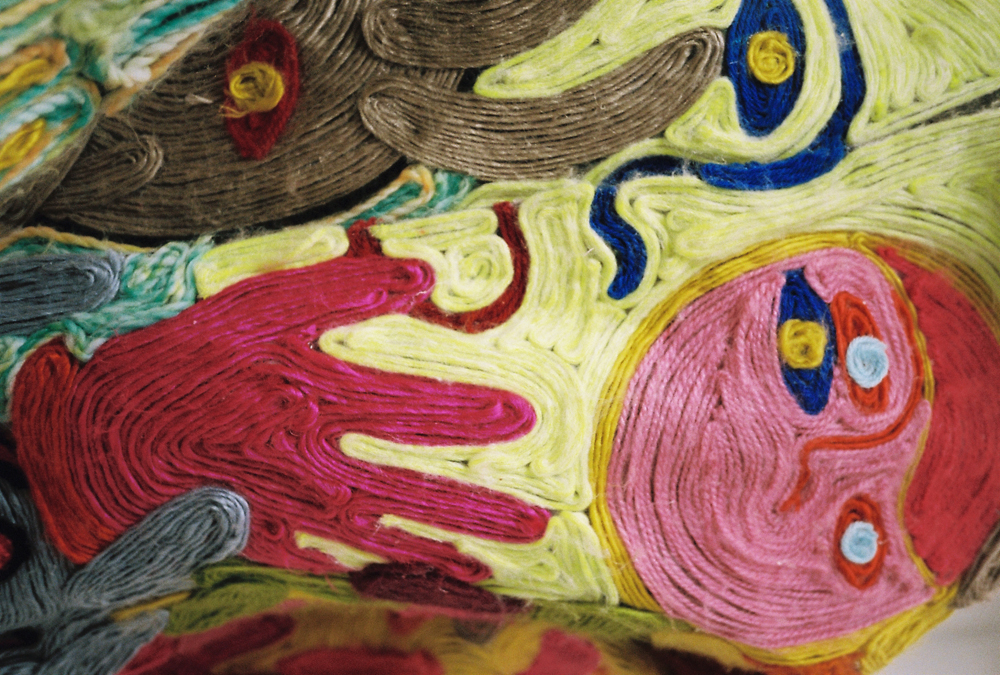 «All fashion victims have a right to die. Giorgio Moroder: "And the highest mountain is the one that you have climbed." Sentiments of occasions were its just right here right now. The compulsion to repeat is the one that also constitutes really deep friendship. You have only one or two friends in your whole life. Nobody is perfect, but in a friendship you have to really set aside your contempt and fear for your friend to stay loyal and dignified». – From Bjarne Melgaard's text for the exhibition.
The other day mon Dieu went by Gard Eiklid who is hosting the exhibition «Run Run Runway» that has its opening tonight at Rod Bianco Gallery in Oslo, Norway.

(more...)
Art by Maren Serine — 1 year ago
The message Une catastrophe planétaire est certaine d'ici mille ans (A global catastrophe is certain to find place the next thousand years) is quite a straightforward heads-up of challenges that humanity seems to quite blindly strut towards within the limit of a millennium. Reading such a headline might cause immediate feelings of concern. But then again, a moment later a snapchat message or a notification on Facebook probably distracts the attention away from the unpleasant mood and everything is back to normal.
Stephen Hawking, the man behind this warning is likely to be one of the most brilliant theoretical physicists since Einstein.

(more...)