Feature by Luca Sørheim — 3 months ago
Feature by Luca Sørheim — 6 months ago
Feature by Luca Sørheim — 10 months ago
Feature by Maren Serine — 12 months ago
Approaching Oslo Opera House by the sea always involved a fascinating view changing dramatically from time to time with season, weather, daylight and dark of night. Something that always remained the same was the building's impression of having crawled up from the ocean and suddenly frozen in its full bloom of white stone, timber, metal and glass, bringing together the city with the fjord by it's position in-between. Having such a breathtaking illusion to start off the day, it was fortunate that the thin air felt so pleasantly easy to breathe.
There were visible traces of the frosty night on the shoreline that morning, so knowing that the white marble carpet outside didn't change its color when wet made a mild concern come to mind.

(view...)
Feature by Fredrik Austad — 1 year ago
The Serpentine Galleries have for the last four years collaborated with the minimalistic Swedish brand COS, and can this summer announce the continuing of their partnership, supporting the Serpentine's Park Nights in Kensington Gardens. Karin Gustafsson, head of womens wear design, has earlier stated that COS, as a brand inspired by the arts, not only see the gallery as an establishment at the forefront of creativity but also as a charitable trust with a strong background in arts education.
The Park Nights are a series of events, talks and performances within music, art, litterateur, film and dance, that stimulates a social environment for the creatives, both artists and audience.

(view...)
Feature by Fredrik Austad — 2 years ago
Continuing last years success at Salone del Mobile in Milan, where the Swedish brand COS had collaborated with the NYC based studio Snarkitecture, the brand had for this years design week teamed up with the Japanese architect Sou Fujimoto on an installation called "Forest of Light", taking inspiration from COS fall winter 2016 collection.
Sou Fujimoto, born in 1974 in the Japanese island Hokkadio, is an architect well known for his work reflecting interactions and connections between humans and nature. Growing up in the Northern part of Japan, in an environment know for its stunning beauty, it is easy to see that Fujimoto has taken inspiration from his home country playing with light, big airy spaces and wood in his work.

(view...)
Feature by Maren Serine — 2 years ago
Photos: Mardou&Dean
The Mardou&Dean autumn winter 2016 presentation was for this season held in Paris on 14 rue Saint Louis en I'lle. Moving their show from their home in Oslo to Paris is an important step, not only for their own personal development, but also for the Norwegian fashion industry, where many brands these days are trying to succeed in international waters.
The collection features a diverse spectrum of references mixing the classic tough biker with vintage ski clothing and sci-fi Western cowboys, presented in Italian recycled leather, warm cashmere, boiled wool, and delicate silk satin.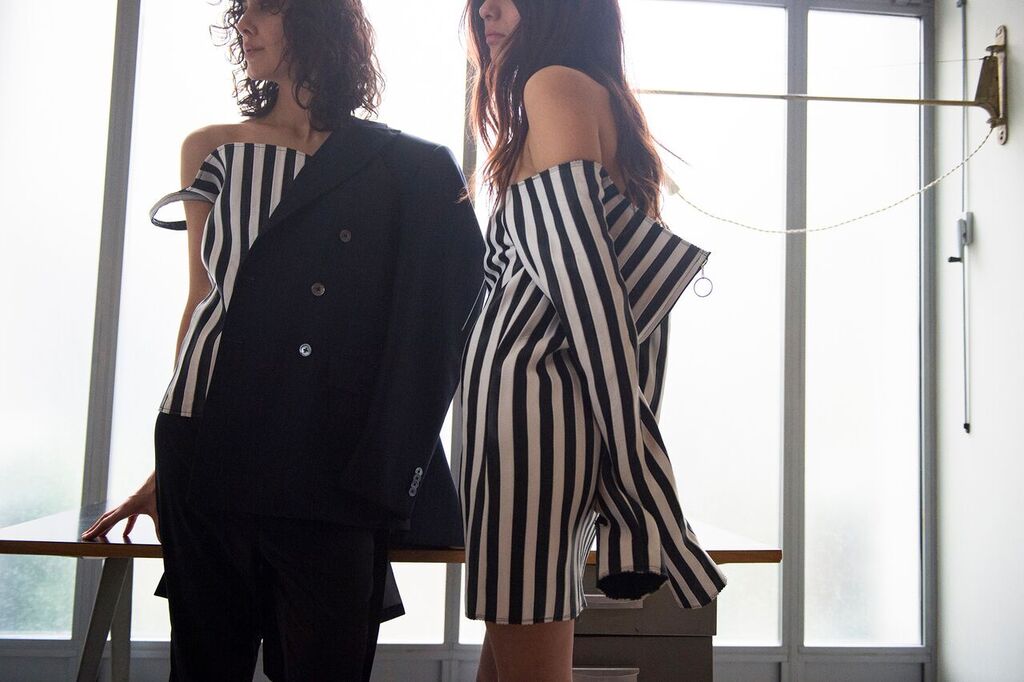 The full biker set in leather is brought back in red, grey and burnt orange with black and white leather panels.

(view...)
Feature by Fredrik Austad — 2 years ago
The venue of FFOLDS by Oslo based designer Anne Karine Thorbjørnsen used to be an old laundromat on the Eastern side of Grunerløkka. The sunlight fills the room through big windows and illuminate garments and plastic sheets hanging from the ceiling. Placed on chairs, laying on the floor and wrapped around steel bars, her collection reminds us of a contemporary art exhibition.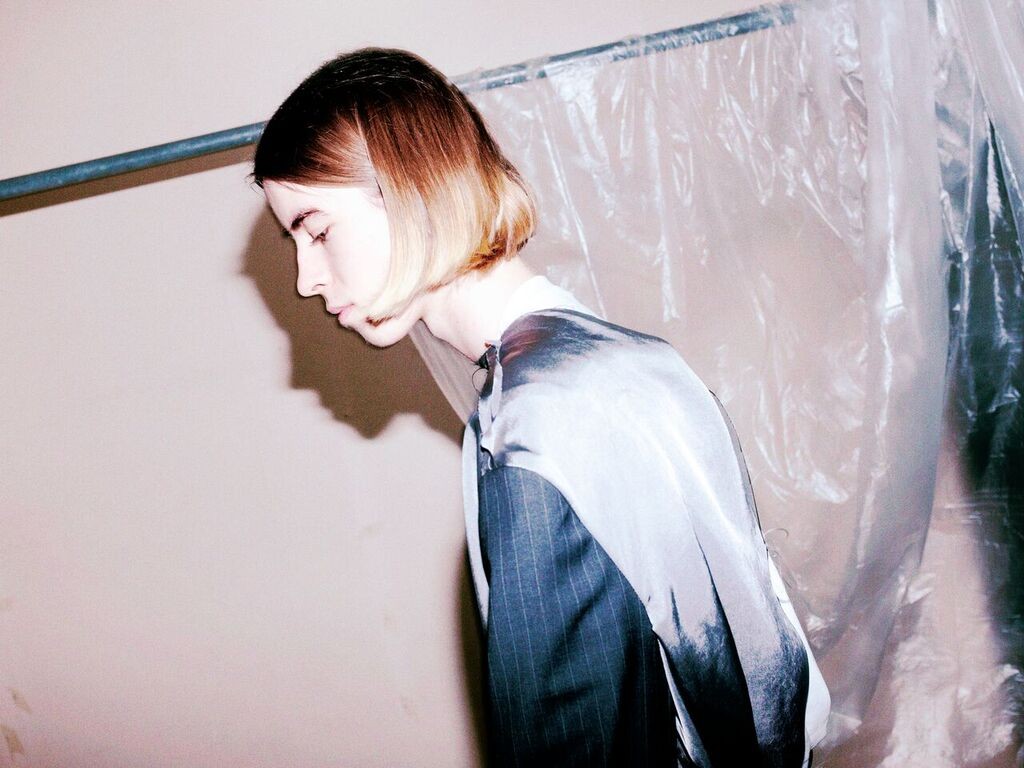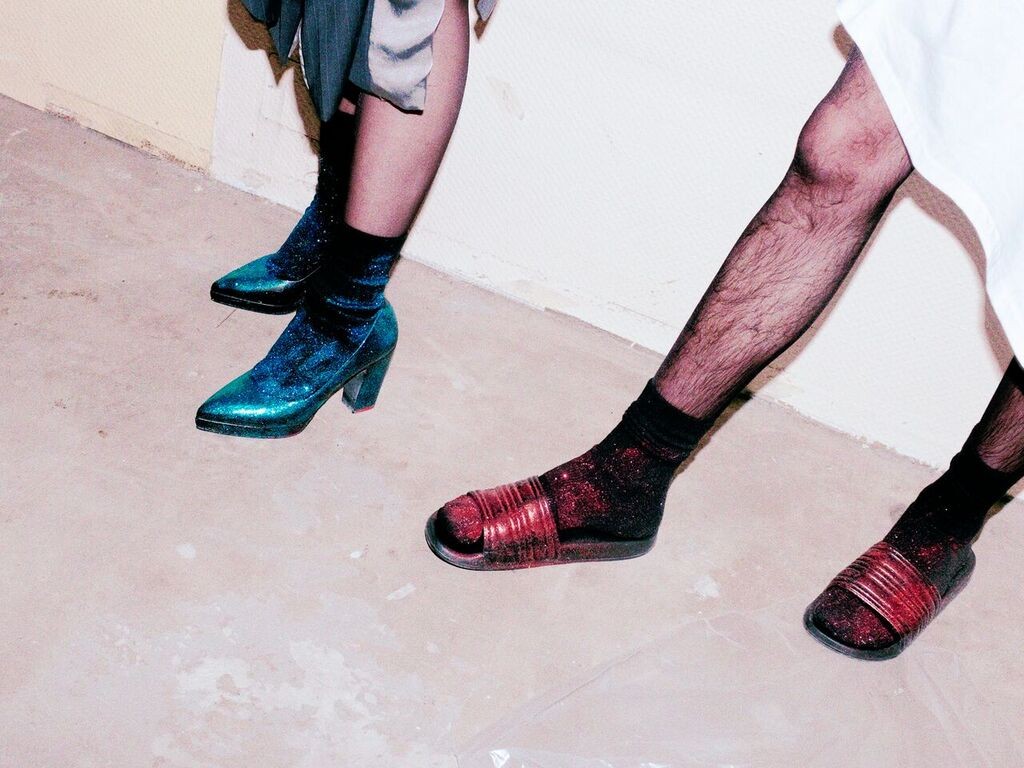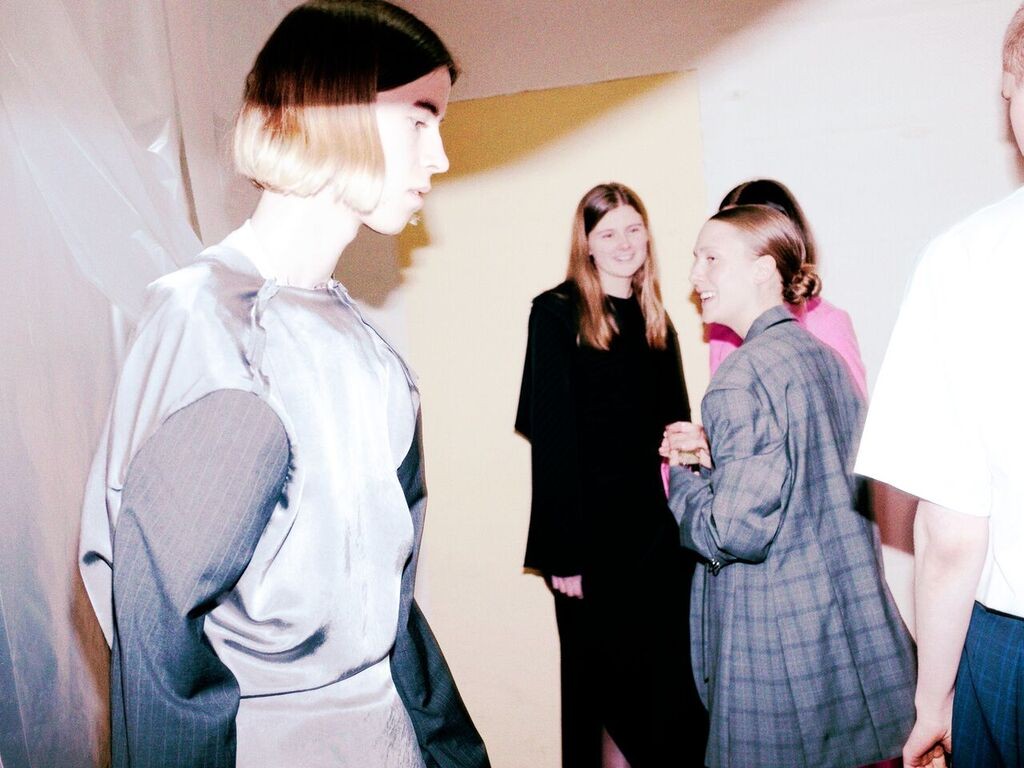 Thorbjørnsen has a predilection for the art of draping and the indefinable. She graduated from Central Saint Martins in London in 2014 and this is her first year back in Norway. Earlier in March she had a presentation of her newest collection that she chose to show on street casted models of both genders.

(view...)