Feature by Fredrik Austad (Editorial)
Feature by Fredrik Austad (Editorial) — 3 years ago
Photos: Jakob Landvik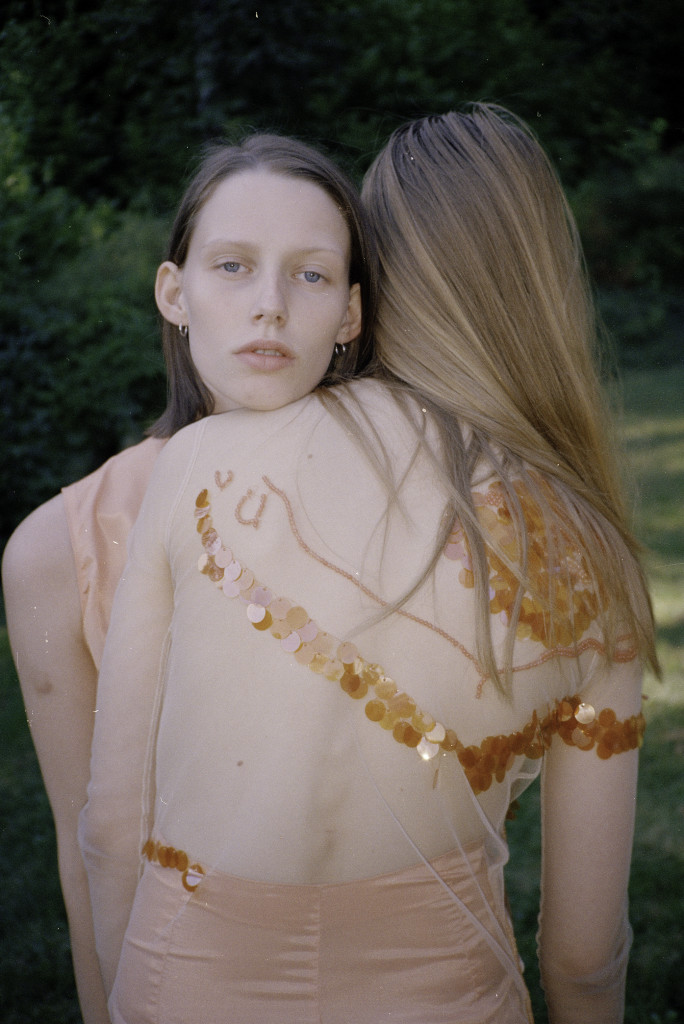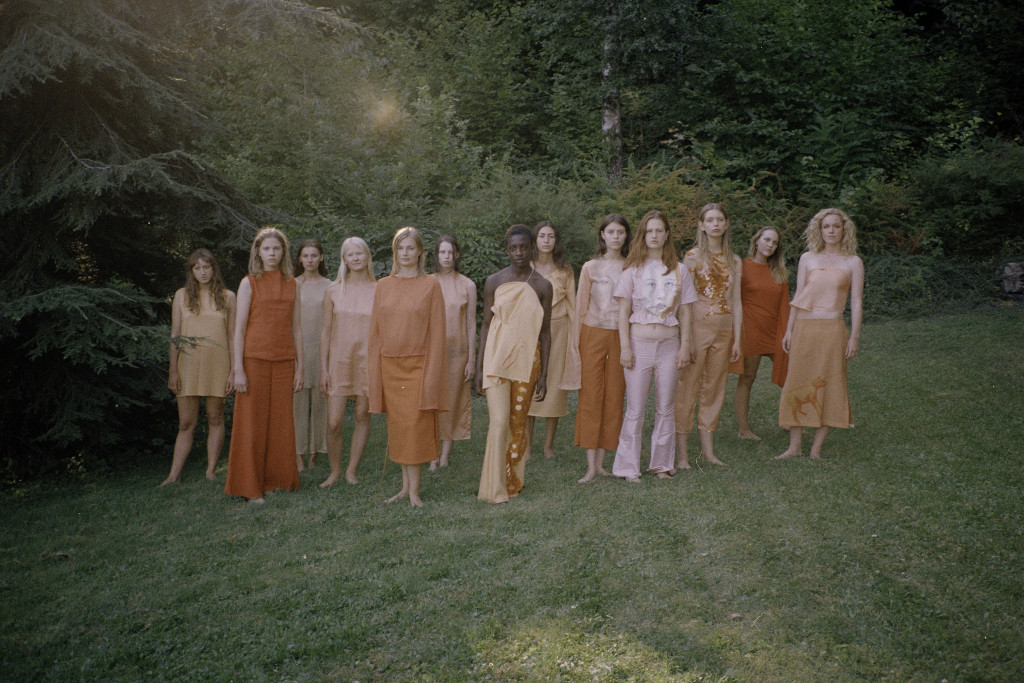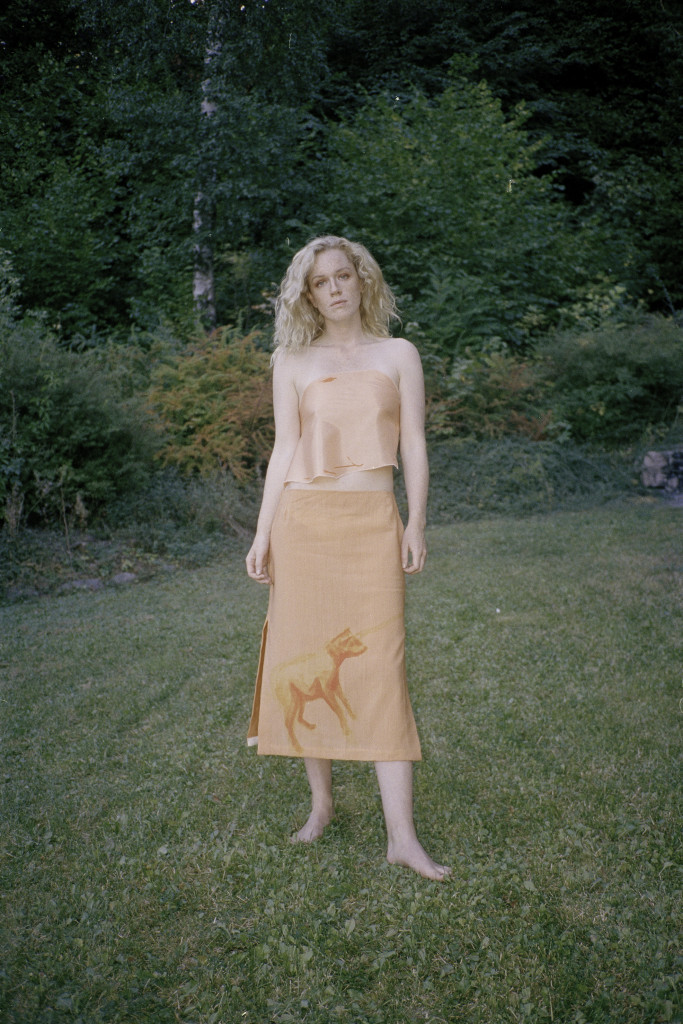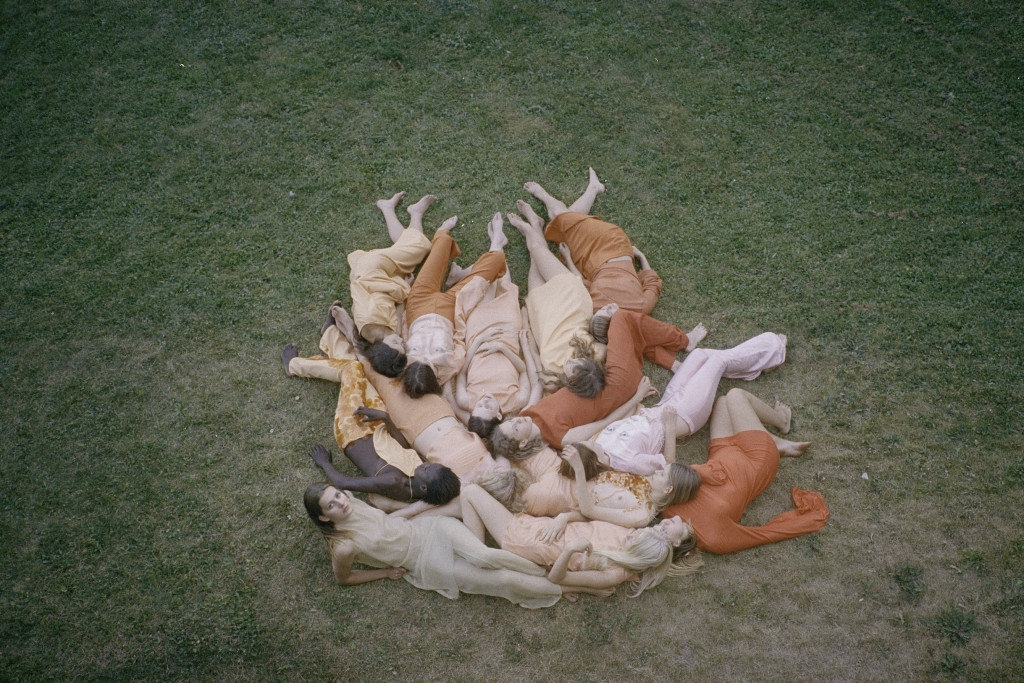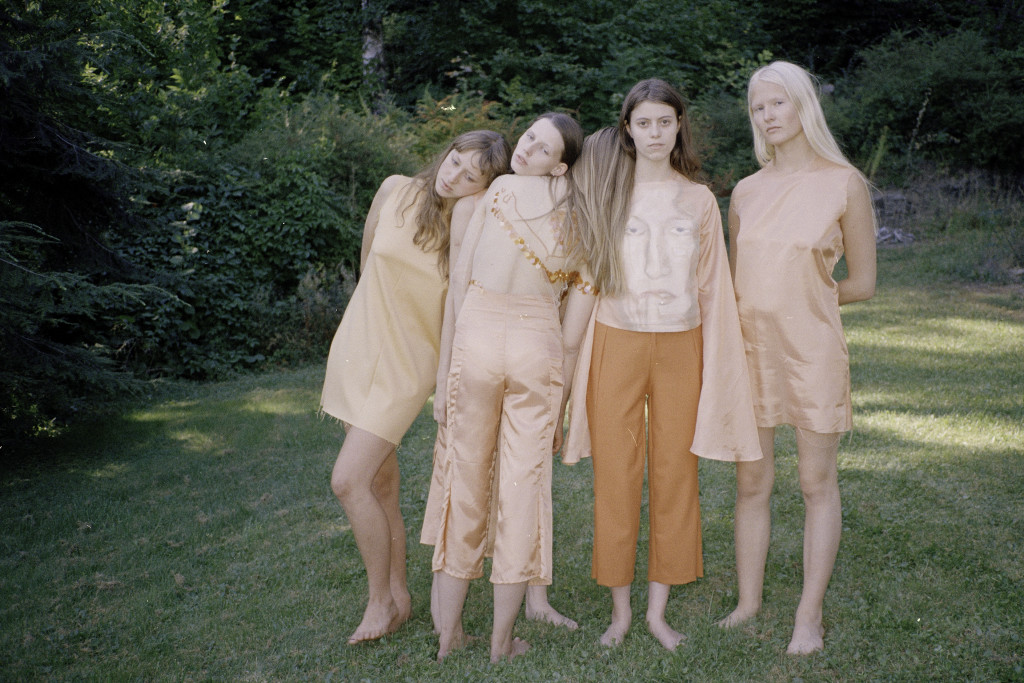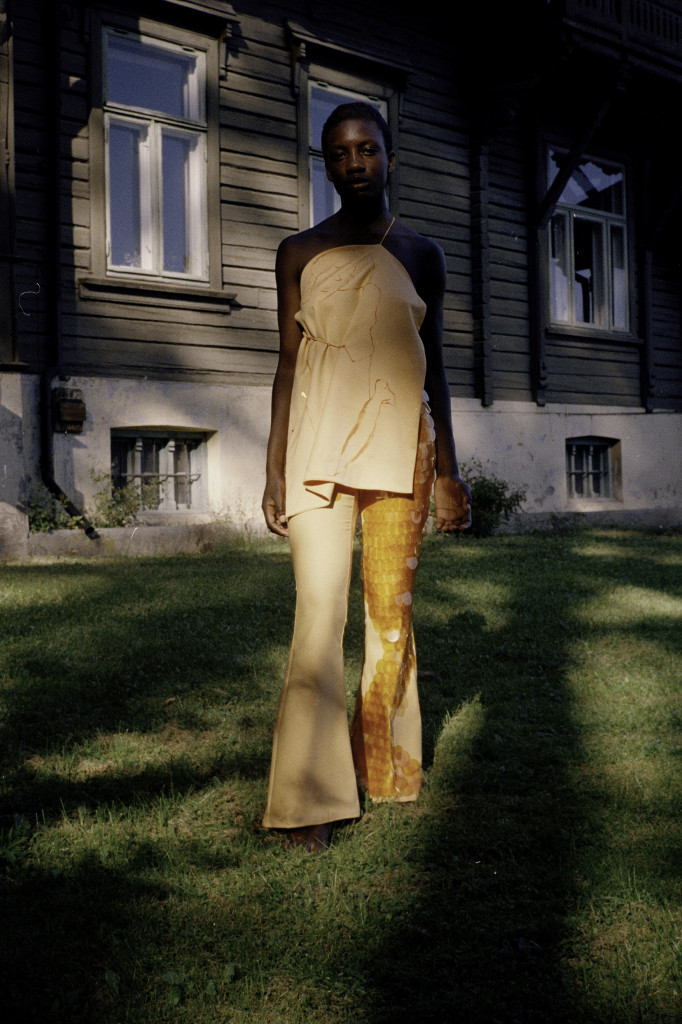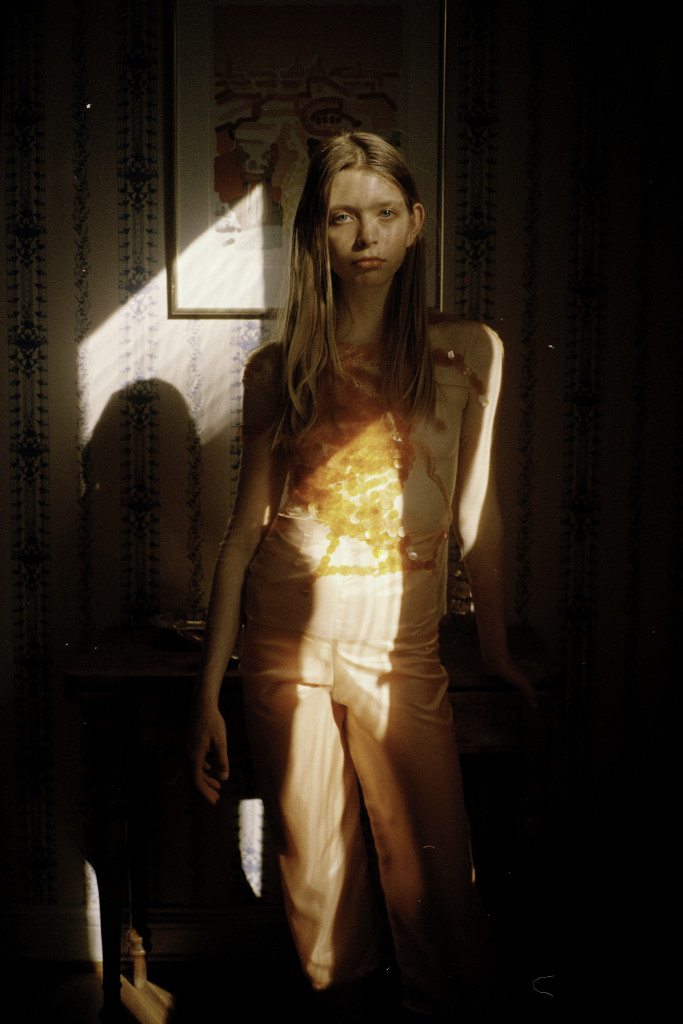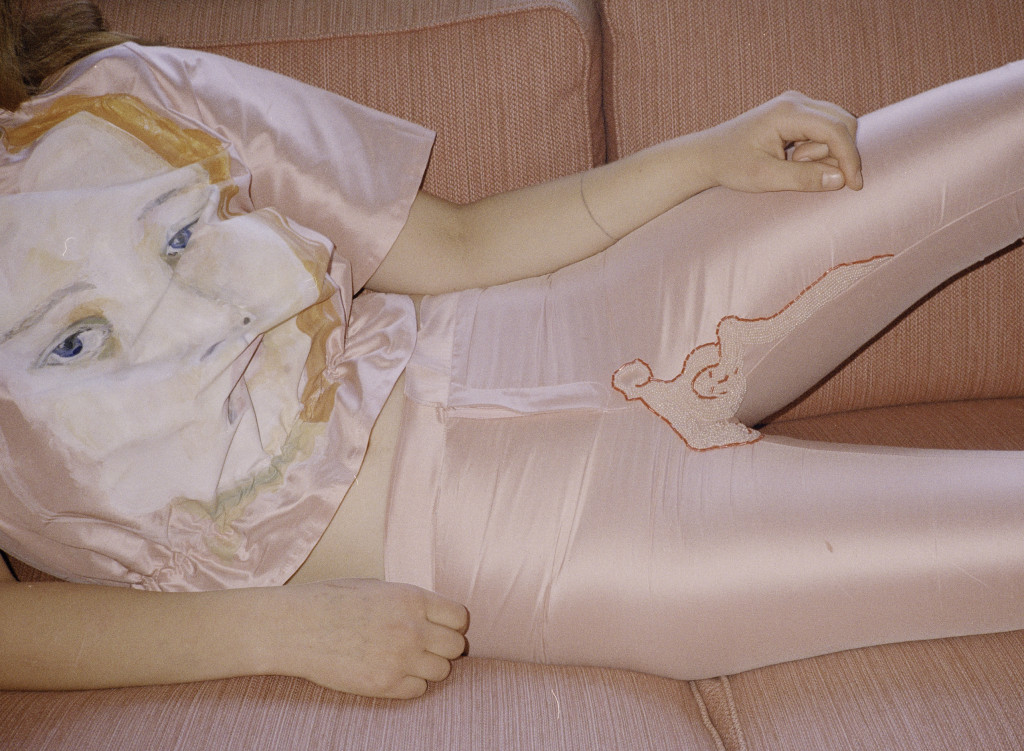 Launching his debut collection last December, the young Norwegian talent Bror August Vestbø has shown himself as an interesting up and coming fashion designer. Sheer garments in nuances of orange worn by dancing models are immortalized on screen by Ori Hay Bachke for his SS15 collection. mon Dieu's associations by watching the film immediately pointed to Gucci Cruise 16 which also portrays a house party with people moving around in the collection and with a stage design blending nostalgic elements with modern expressions.
We asked Vestbo some questions over mail to get to know him and his brand Bror August.
When did your interest in fashion first appear? Is there a special moment or event that made you want to work as a fashion designer?
I've been interested in clothing from an early age, and I can recall having the aim to become a  designer since I was eight years old. It has actually been quite limiting to have such a clear goal from so early on. It's hard for me to try to develop my ideas in other medias because clothing is so worked into my system. I take a subway ride that lasts about 45 minutes every day, and it's basically an intense session of me analyzing every detail of what people are wearing: all the way from the shape and the materials of the garments, down to every stitching detail.
What is important for the brand Bror August?
Right now it's important for me to let the brand develop with me personally. I don't want to force the concept and the clothing to be beyond my age and where I am at the moment. That's why my clothing is going to be about things that obviously concern me as a young person.
It's not important for me to create a brand where I stand proudly behind every collection when I'm 50, because it has some sort of cohesive politic or concept. I am interested in the process of developing the history of my brand, as it will reflect my own very personal history.
film Ori Hay Bachke choreography Solveig Ylva Dagsdottir
What do you want to tell with your design?
A typical question you will get is how do you express yourself?, and people will often mention some sort of creative expressions. I definitely mainly express myself verbally, but for the things I do find hard to say, I will tell trough my clothing.
Please elaborate on the fabrics you like to work with and the use of orange.
By using only one color, you give more space for the other elements of the clothing to interact. Quite typical Scandinavian, usually in more discreet colors: black, grey, beige or white. I think orange is very interesting, because it maintains very undefined associations in compressing to almost every other color. For instance: a red garment will easily read very similar to a big group of people.
In terms of fabrics I like to work with the combination of very exclusive and very cheap materials. Lately I have been into materials that have a lot of cultural references. It's a funny challenge to try to make something new out of for example a fabric that the brand Billa Bong would use to make bathing shorts.
How did you come up with the idea to "Film Orange"? Will there be more films in the future?
For "Film Orange" I collaborated with artist Maria Storm Gran. We wanted to work with the concept of maximizing the impression of movement in imagery of the body, in something that is completely still to begin with. We combined this with different design techniques to make the images look even more moving: like draping prints of faces would make the face expressions look like they were in movement.
The idea is sort of how we work with the impression of something being free and the process of trying to control something and make it free. The film is contribution to the collection as a final layer of movement. The choreography plays with versions of the feeling of movement, how it can feel free and how it can feel controlled. Exactly as it can feel in life or as in this movie that aims to portray a surreal dance party.
Film is for me a very logical way of presenting clothing digital. What separates clothing from textile art is the sculpting around the body. With photography you lose allot of the life in clothing. I definitely want to keep on working with film, and I do have one that is coming up with the next collection.
How does a normal day for you look like? 
Ever since I moved to NYC I haven't had any routine. Right now I'm having the most intense working period so far in my life. Sometimes when I'm on my way somewhere it just hits me how much I have to do and I start running. Or when I'm brushing my teeth I will suddenly become so stressed that I brush so hard that my gums starts to bleed.
How would you describe yourself?
My sign is Leo, and I'm mortified by how perfectly it fits me.
You're currently based in NYC; have you considered moving back to Oslo to work on your brand?
I really want to be based in Oslo as well as New York. I think it's important to create our own platform and industry in Norway, which seems to be happening slowly. It's very hard to make it as designer in Norway tough, especially because the Norwegian costumer has a very specific taste.
Can you tell us more about your plans for the upcoming New York Fashion Week?
This winter is all about a warm attitude.
Where is Bror August in 5 years?
Sometimes I like to pretend that I'm an old fashion house that has all these traditions on how they make the clothing, and everyone wears a uniform and I have a crest and so on. Hopefully Bror August will be there, but a little less surreally.