Feature by Fredrik Austad (Editorial)
Feature by Fredrik Austad (Editorial) — 4 years ago
Photos: Tuva Winslöw Dyvik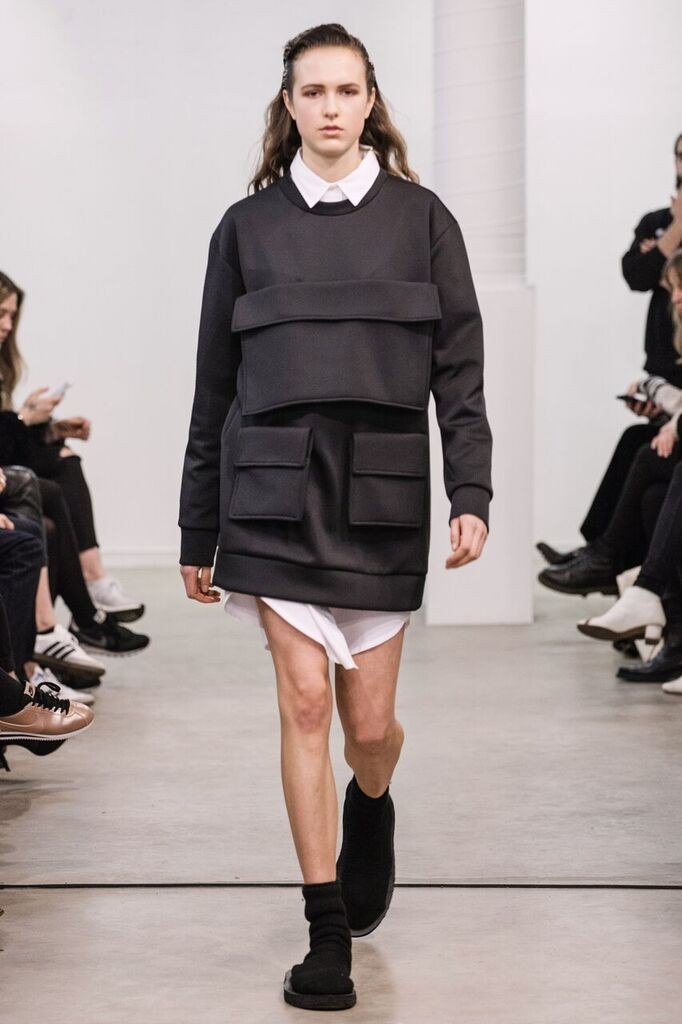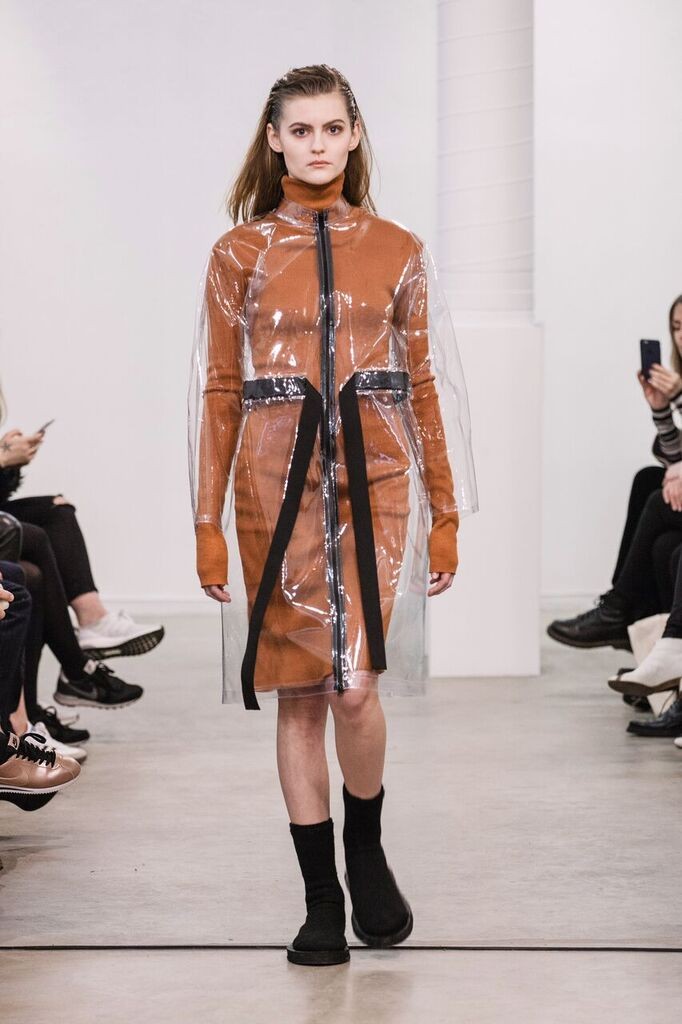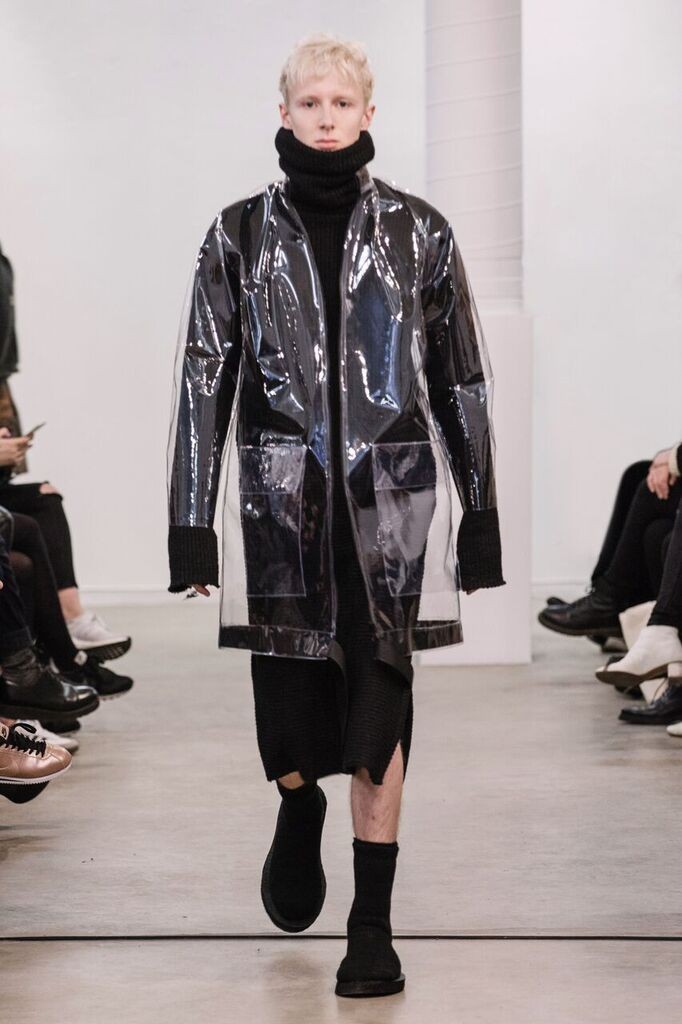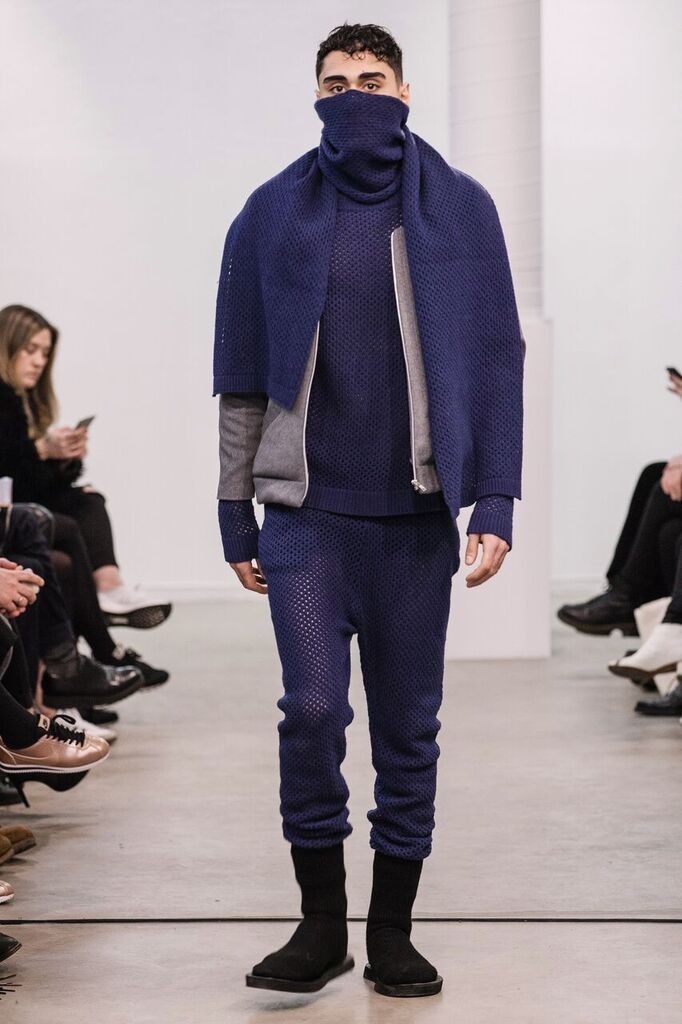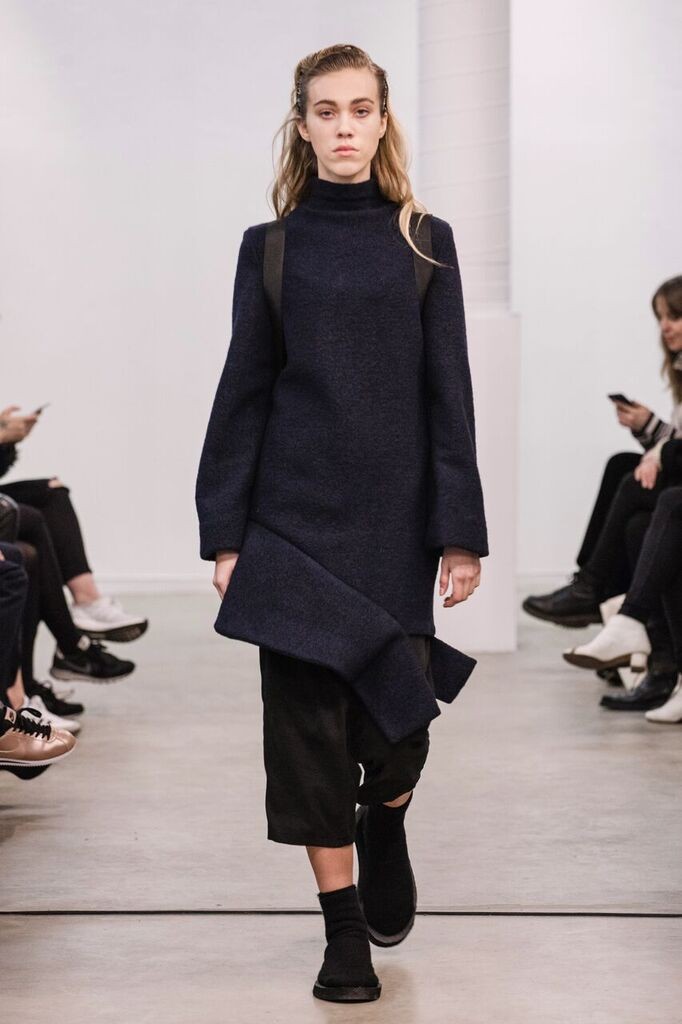 Practical streetwear meets fashion in AÙMA's latest collection. We saw a big oversized sweater with three front pockets, a couple of long wool pieces and a full blue menswear set in honey comb knit during their show at F5 Concept Store. A camo pattern was shown on a long sleeved crop top, a menswear coat and a fuzzy backpack in something that looked like boiled wool. Capturing the attention of the social media world AÙMA had designed two see-through trench coats in PVC that quickly became a hit online.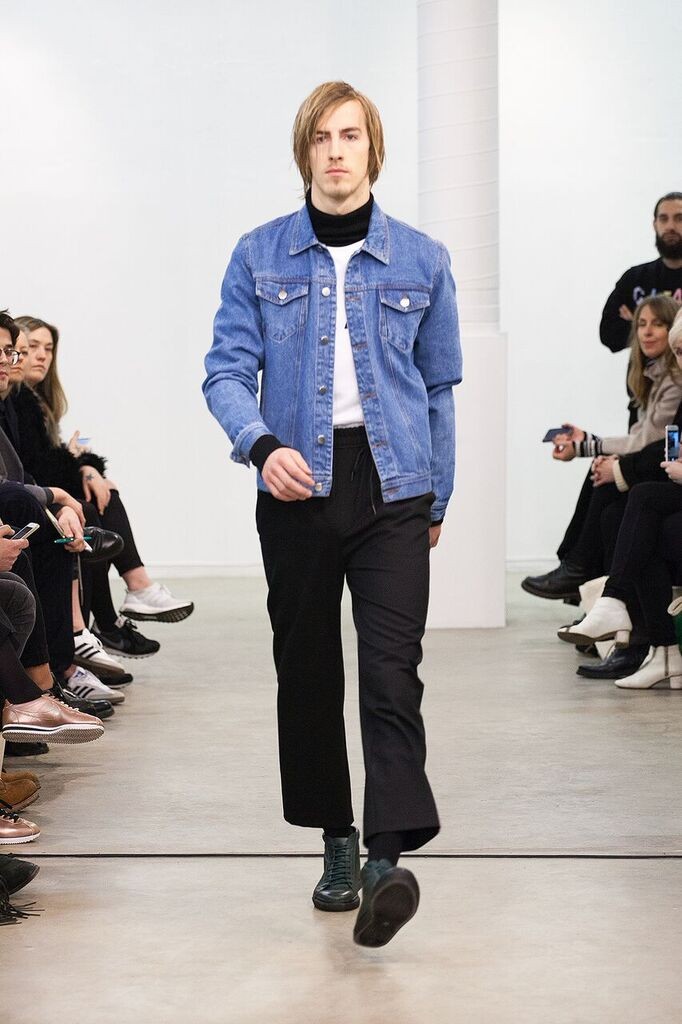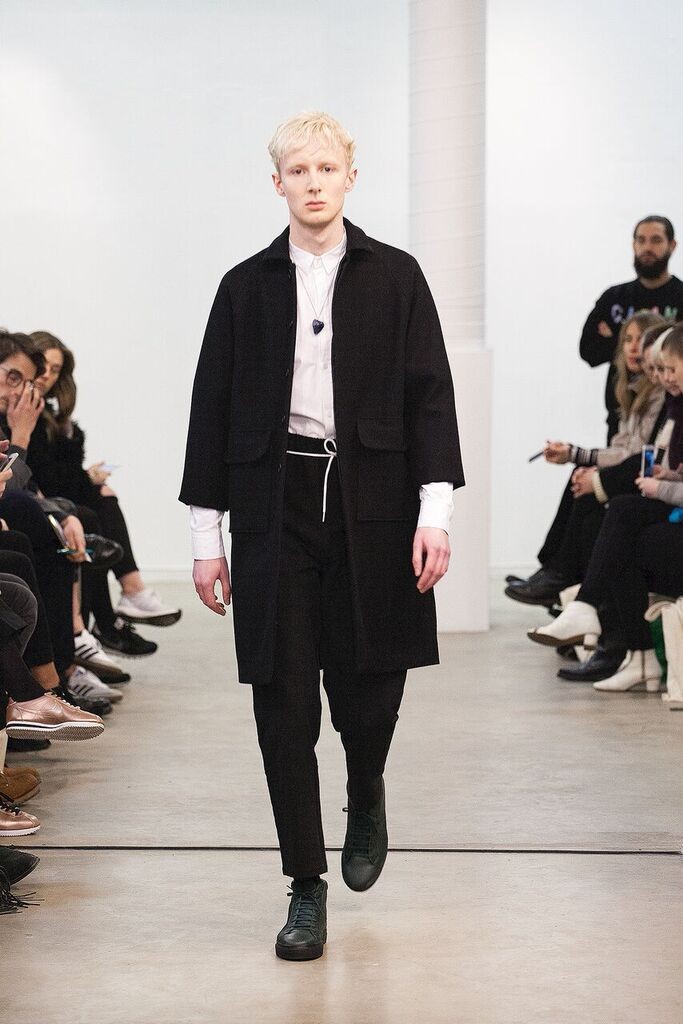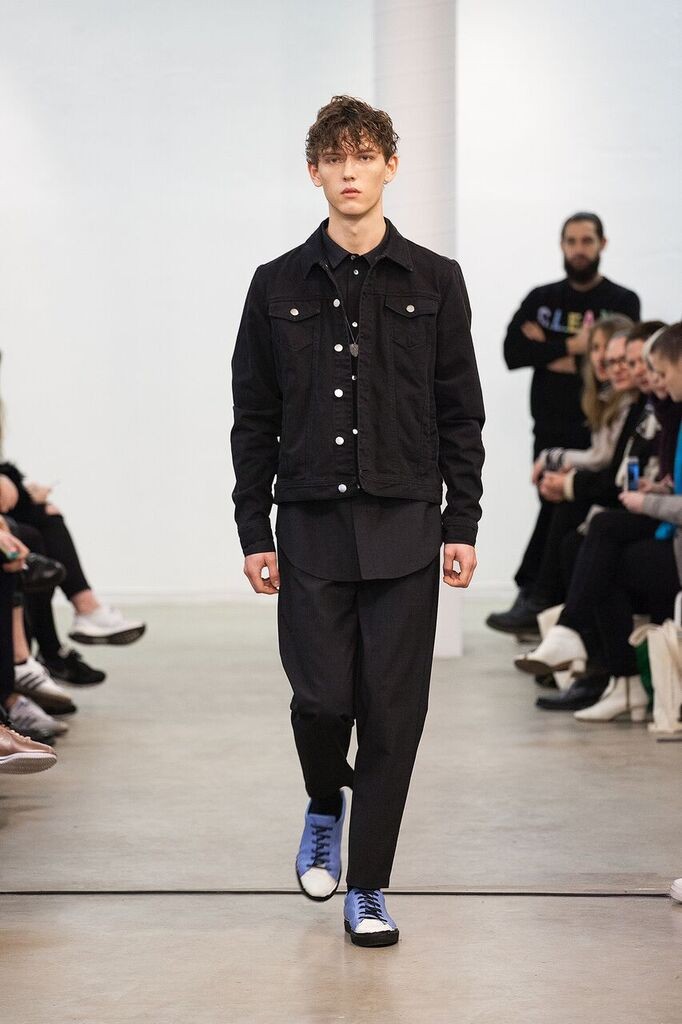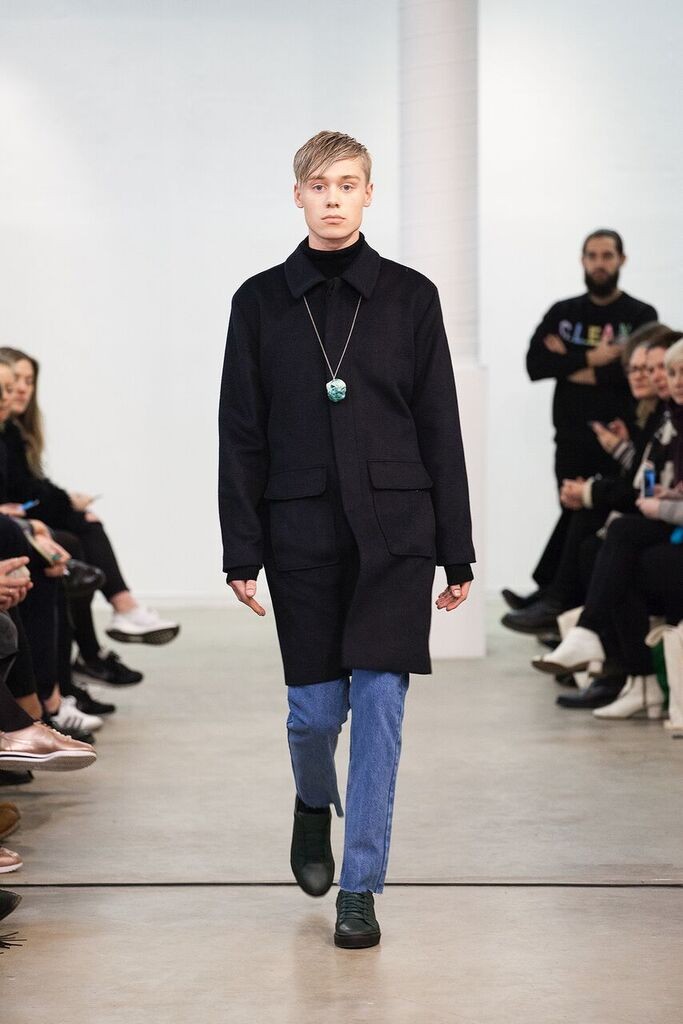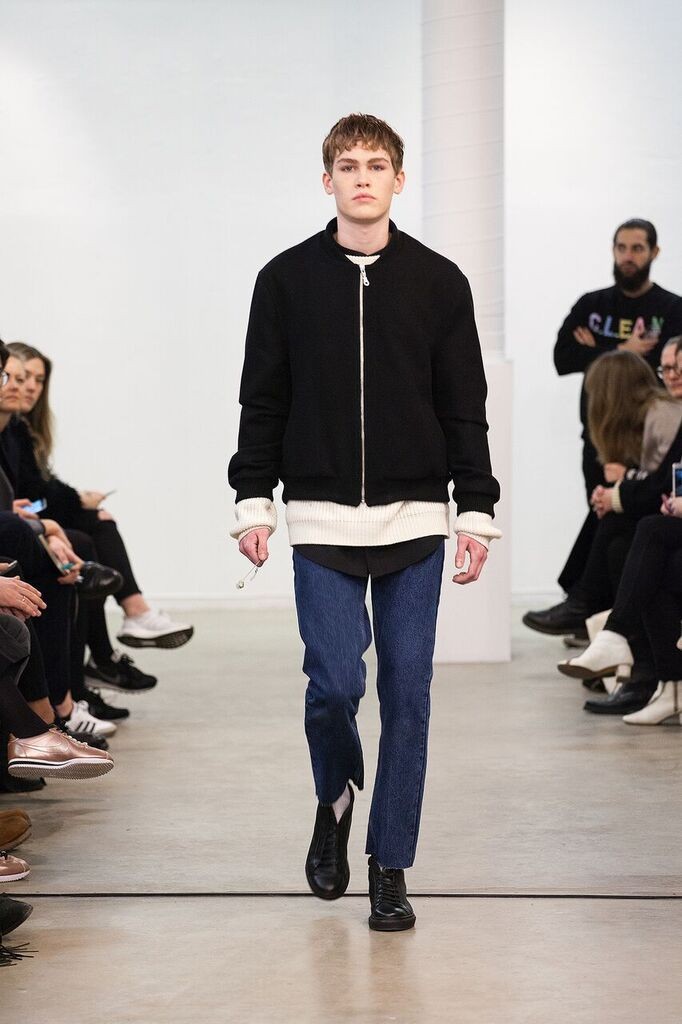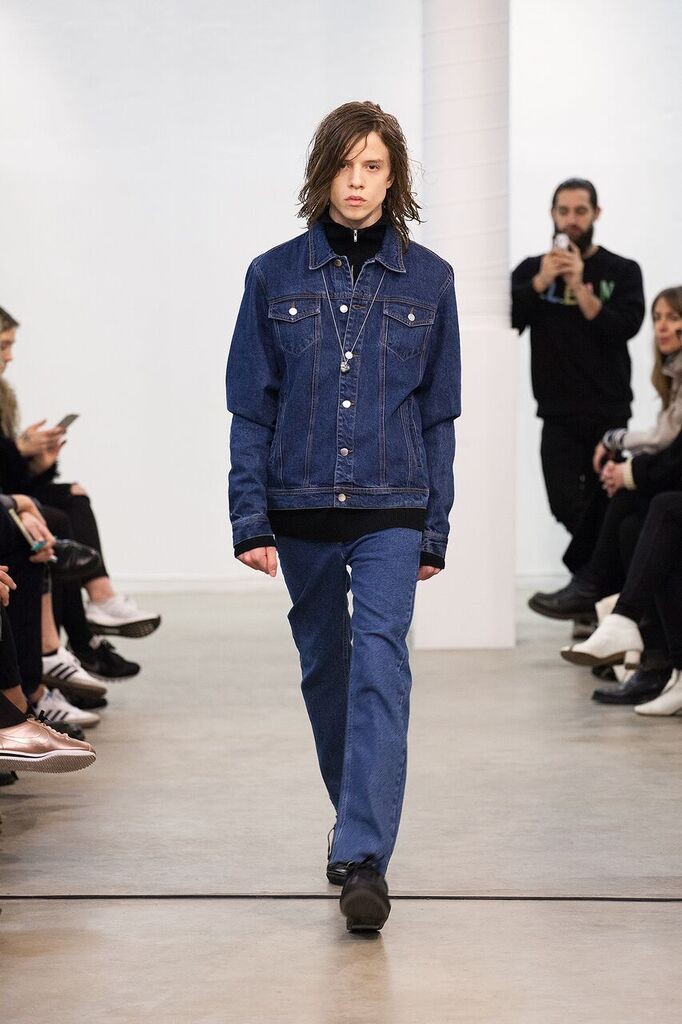 Graa is a Norwegian menswear label founded by Benjmain Marthinsen and Filip Fjellberg. Inspired by and made for the modern Scandinavian man the collection played on masculine fabrics, such as denim, and wide silhouettes. Classic pieces including light denim jackets, dark wool coats and a bomber with oversized front pockets were paired with suit trousers and jeans in different nuances. One of our favourites were the accessories: necklaces with big stones in different colours.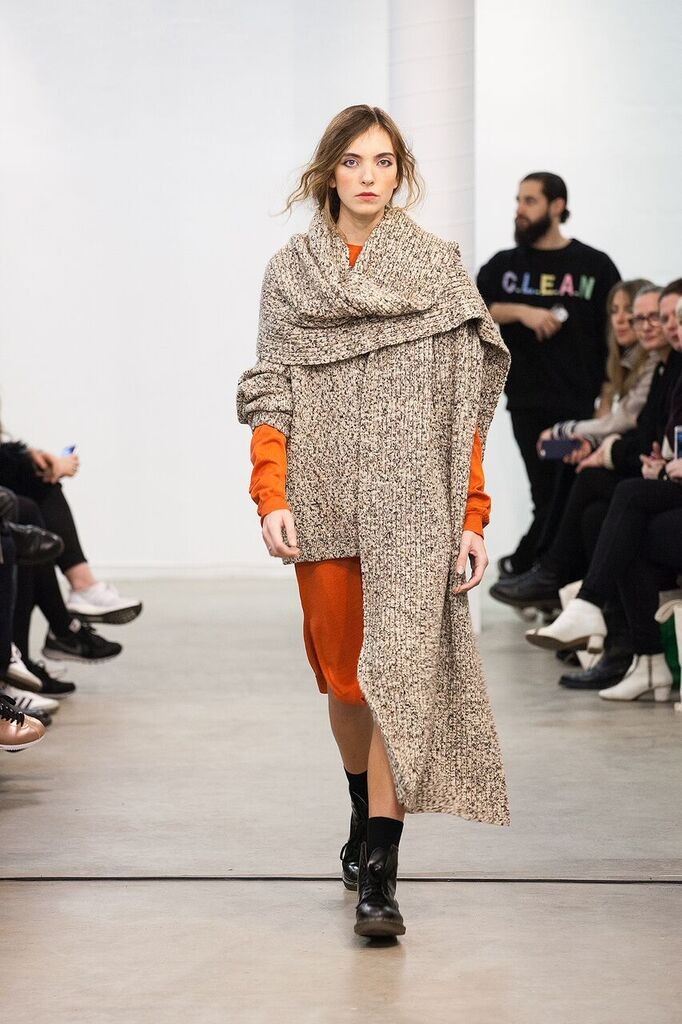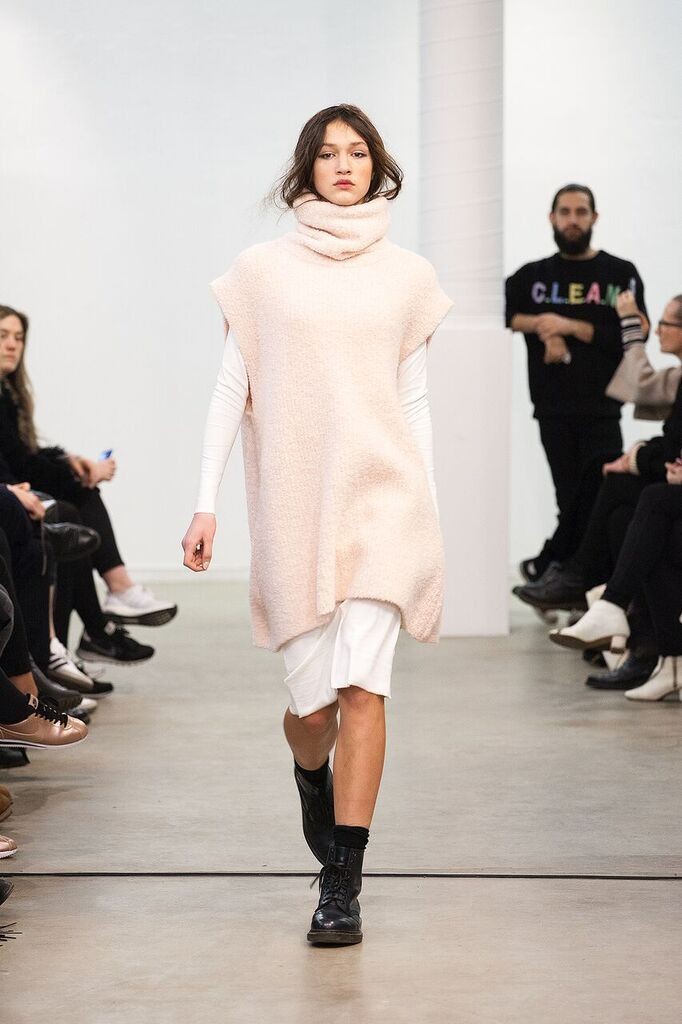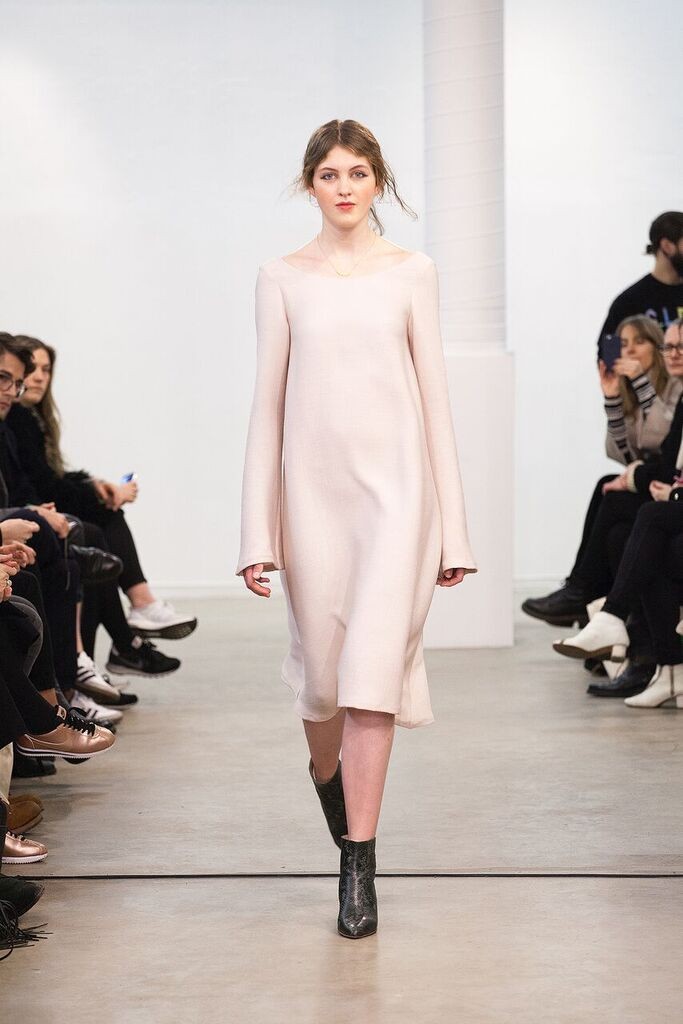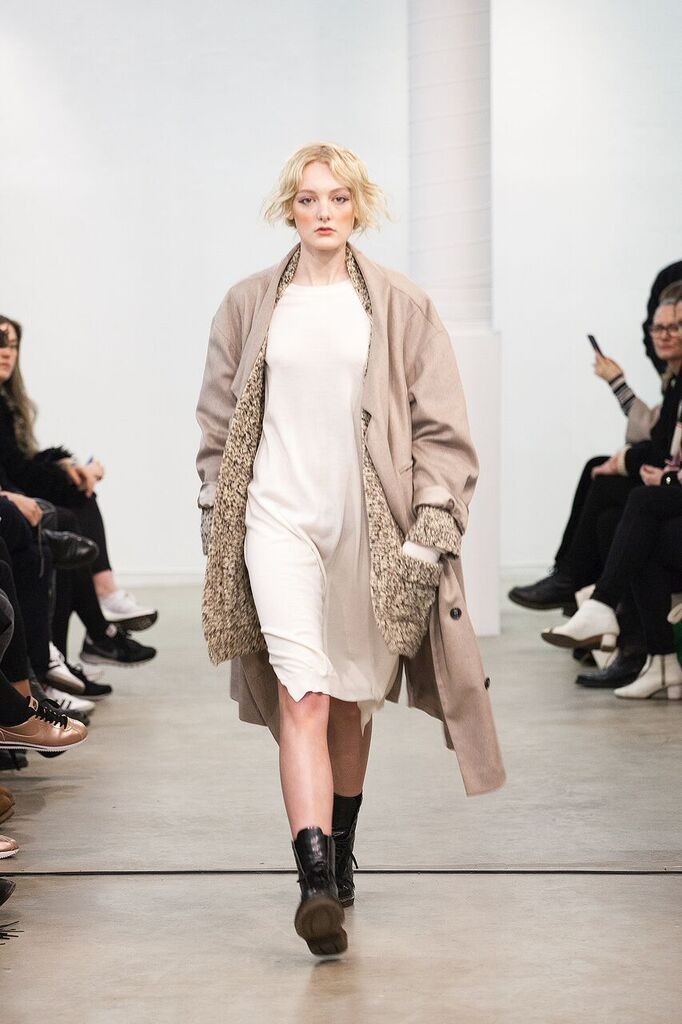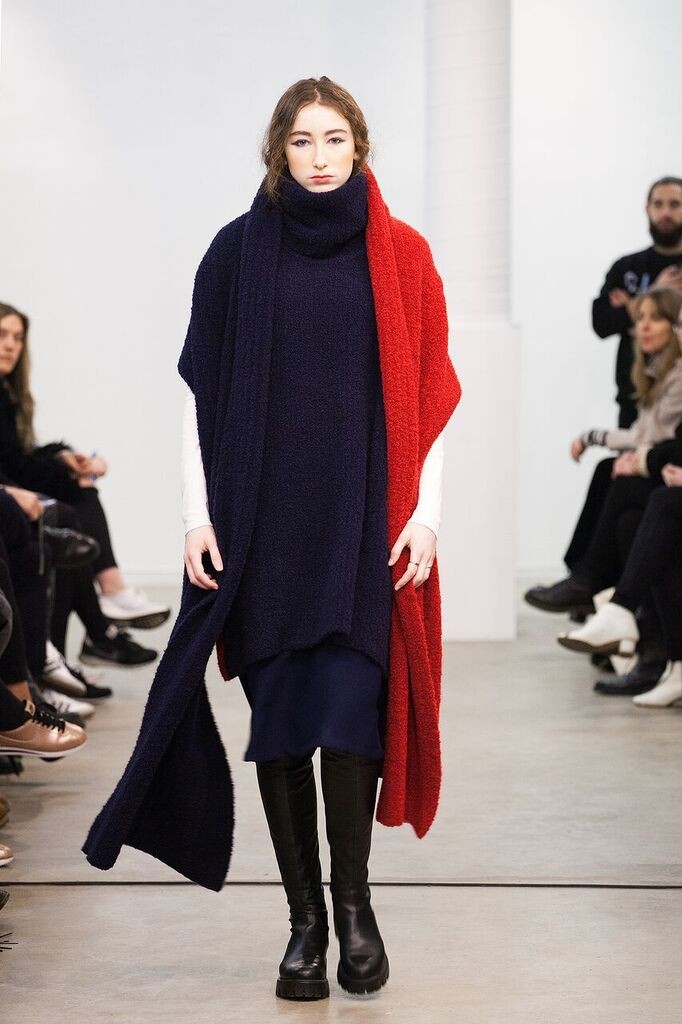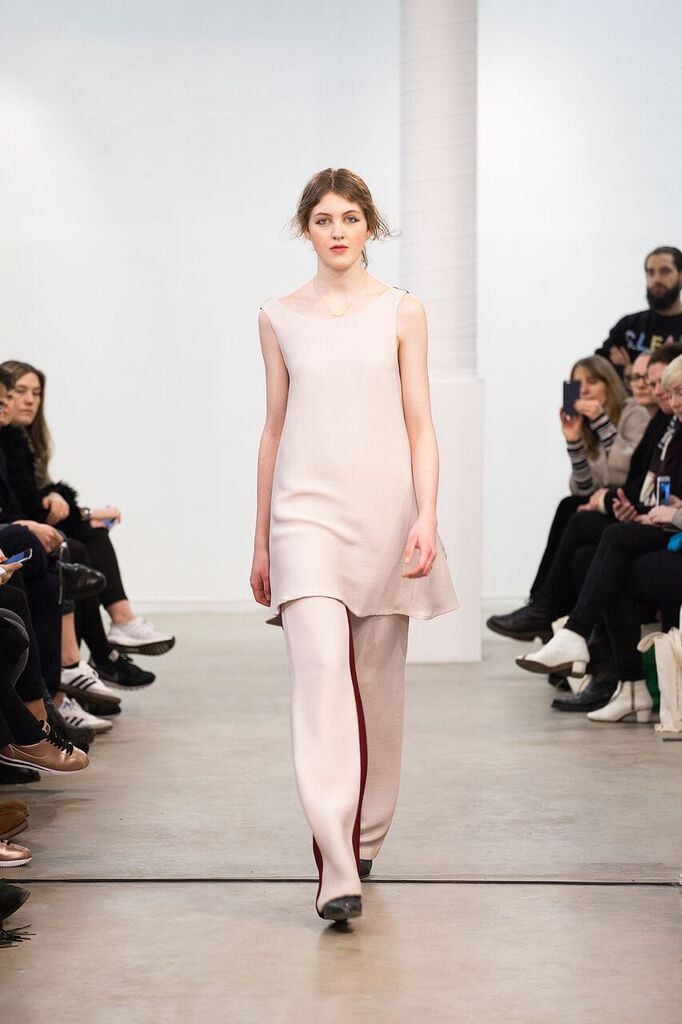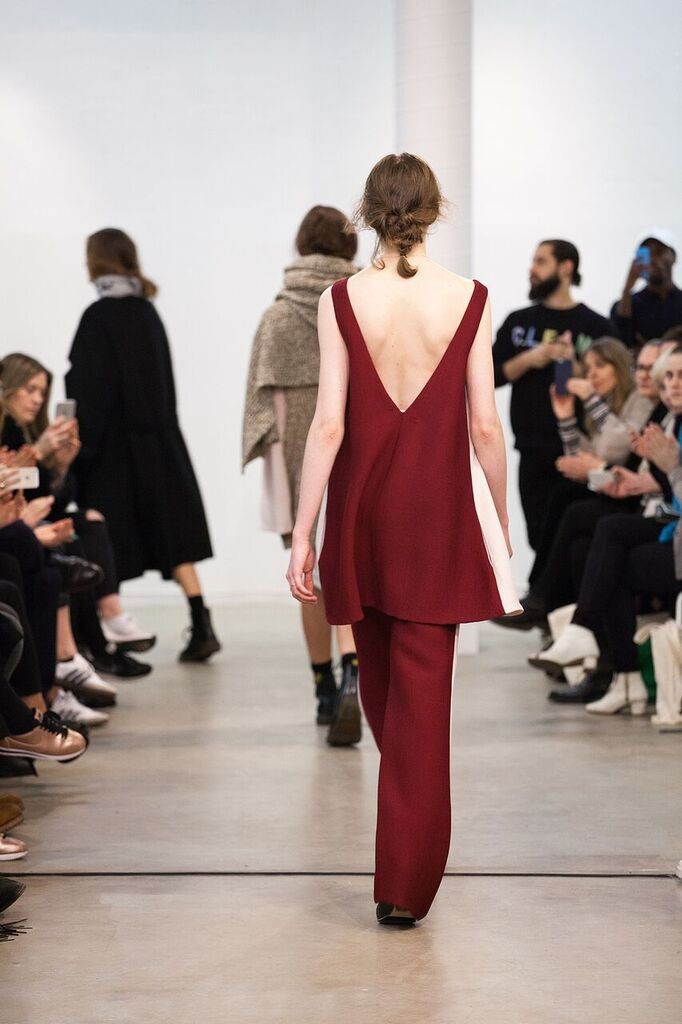 Designer Christina Ledang had a feminine colour pallet that included orange, a deep blood red and a sheer light pink. Massive met simple with a big oversized scarf sweater piece styled over a body shaped orange dress, also to be found in a delicate pink fabric. We also spotted menswear inspired coats and warm chunky knits.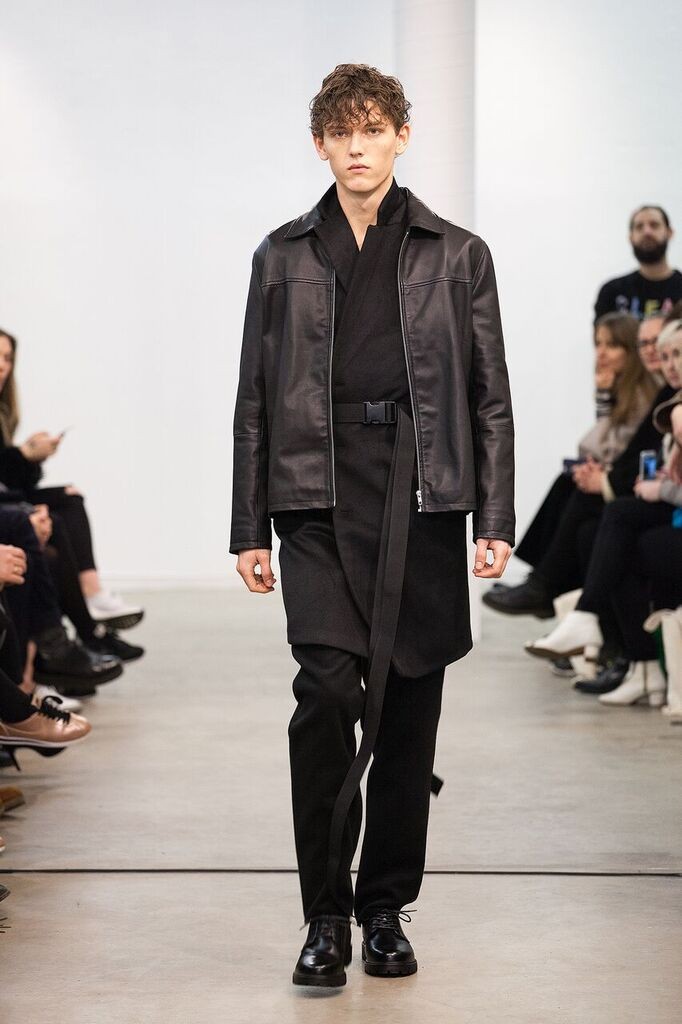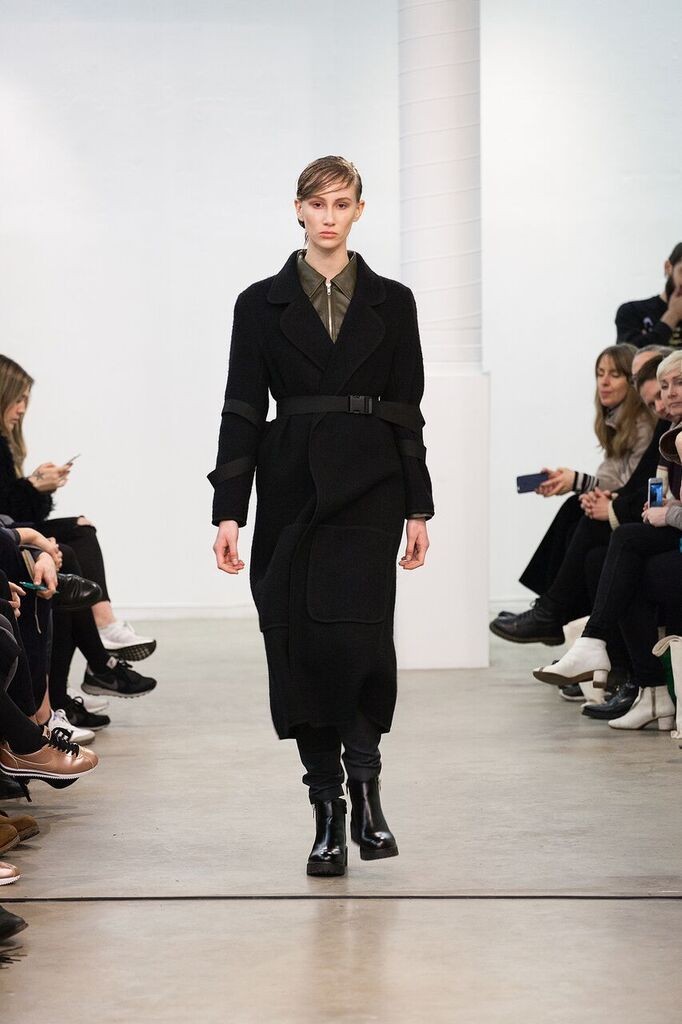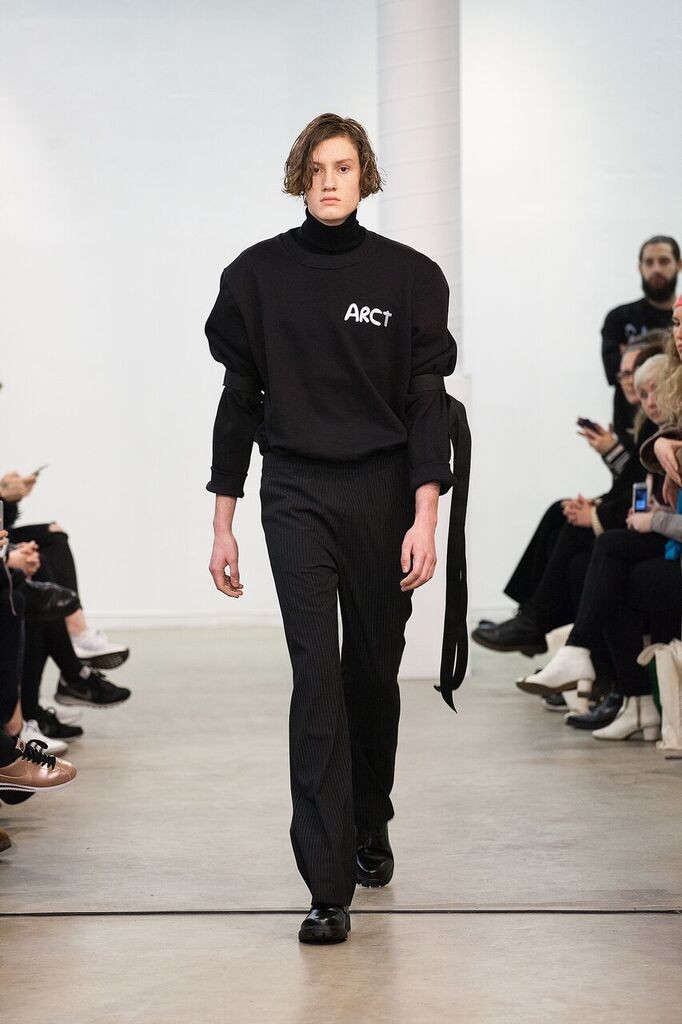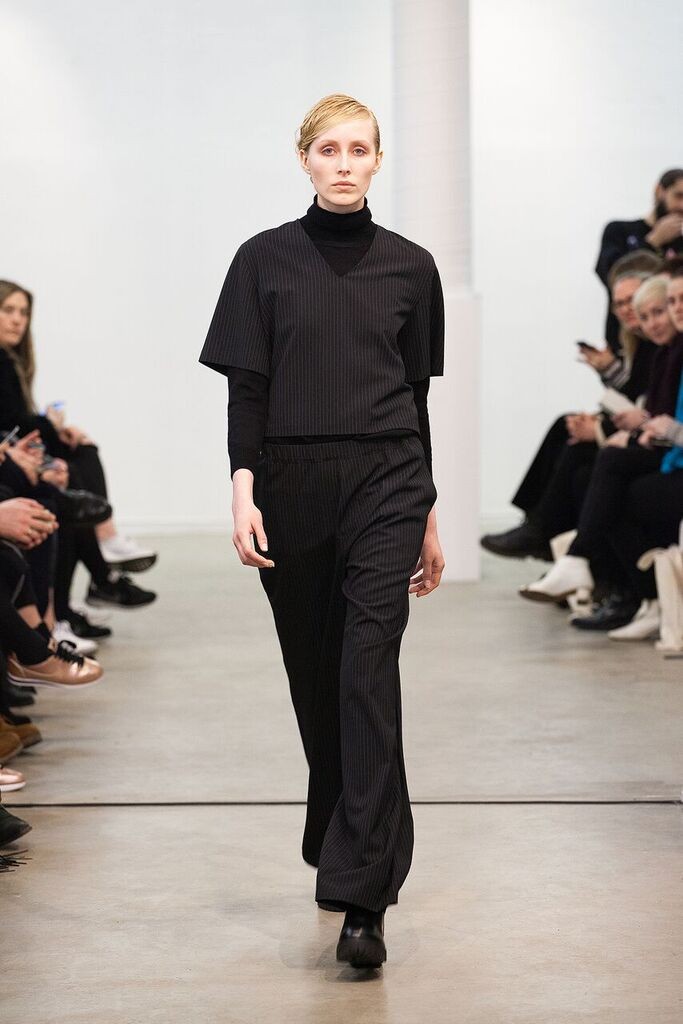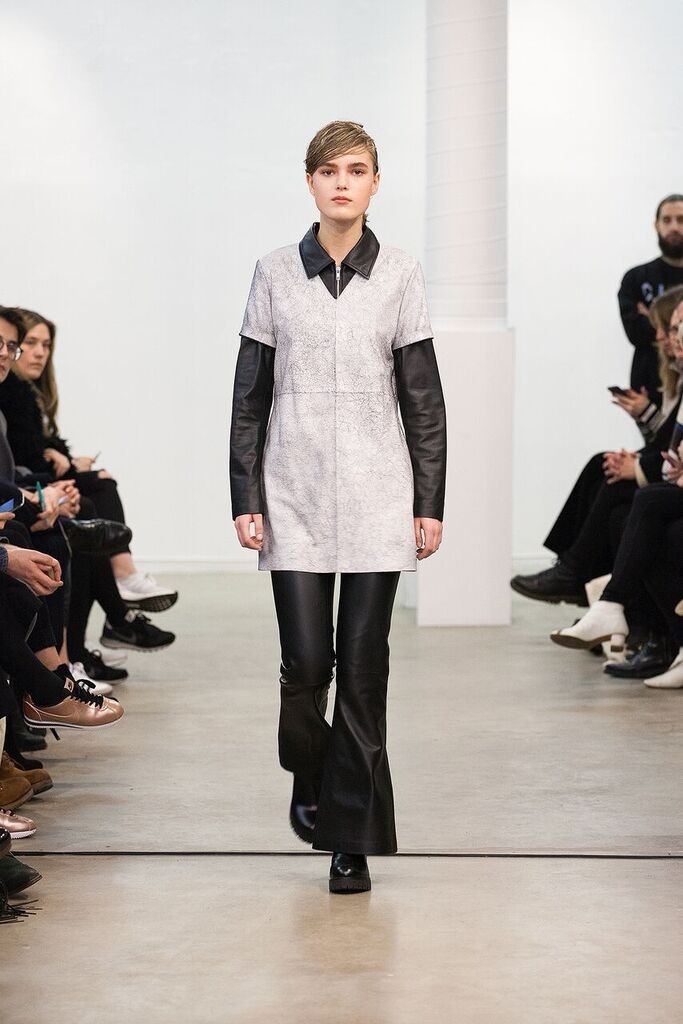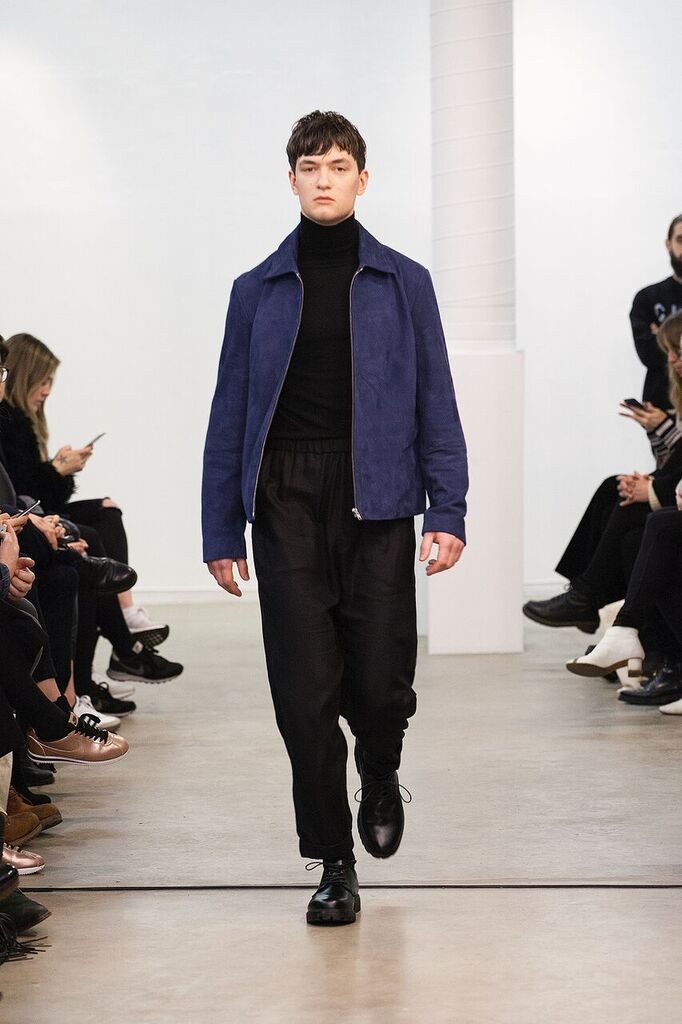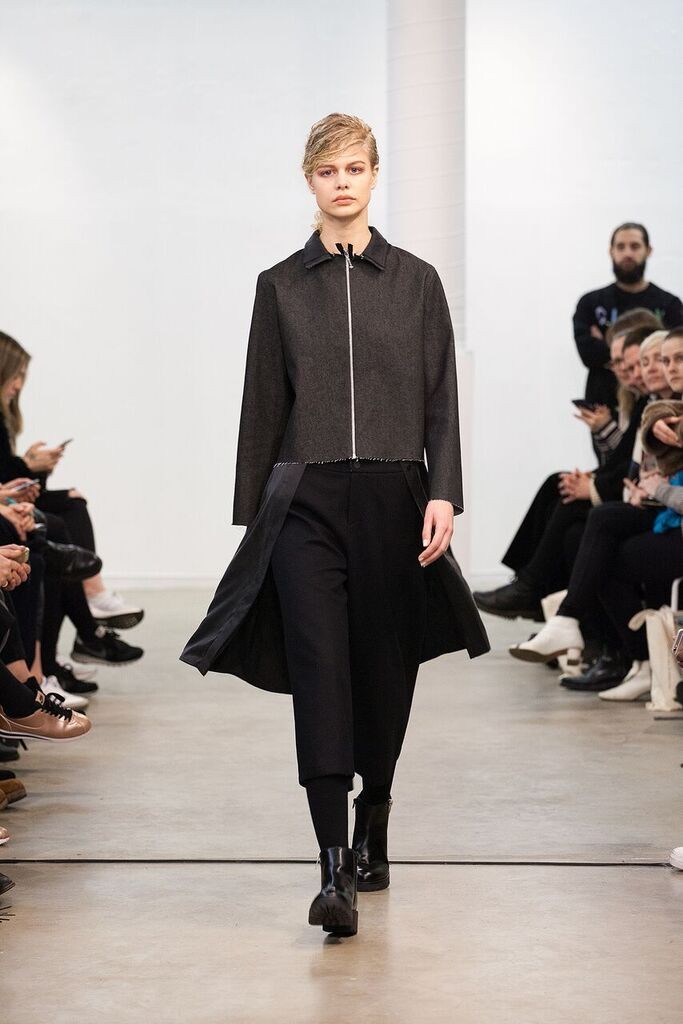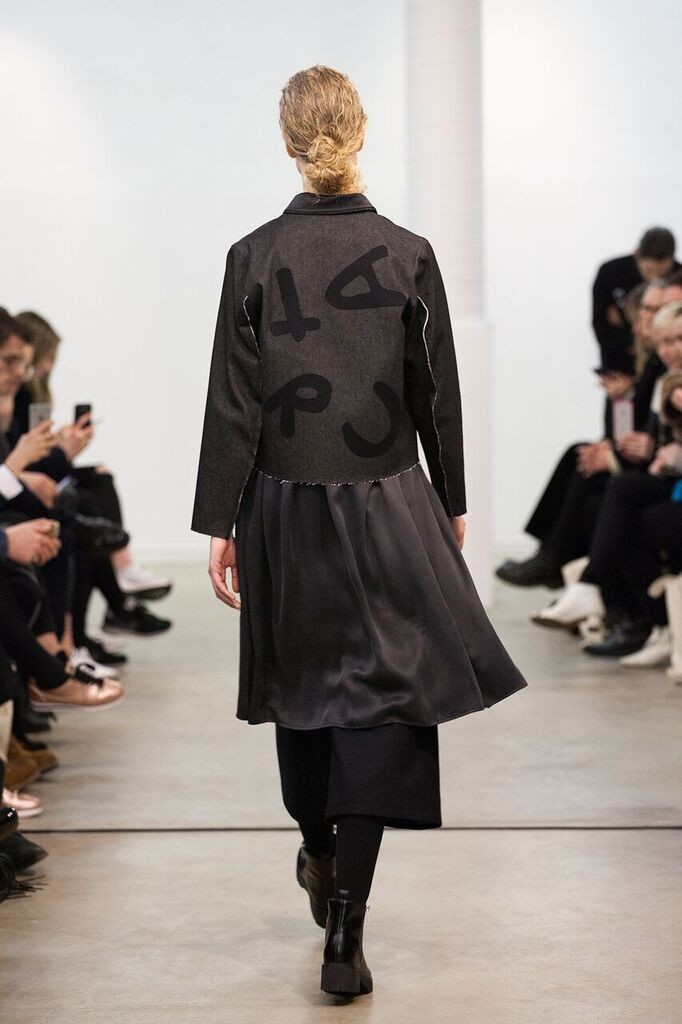 Black silhouettes and leather styled with ribbons, reminding us of car safety belts, were key elements for ARCT's autumn winter 16 collection. The brand was founded by the brothers Alexander Marthinsen and Emil Krystad Marthinsen, and has for this season taken a new path going towards high fashion, with the help of mon Dieu's Luca Sørheim. A pinstriped set, a cracked leather dress over a pair of flared pants and a raw edged denim logo jacket were favourites among the outfits shown during Oslo Runway.